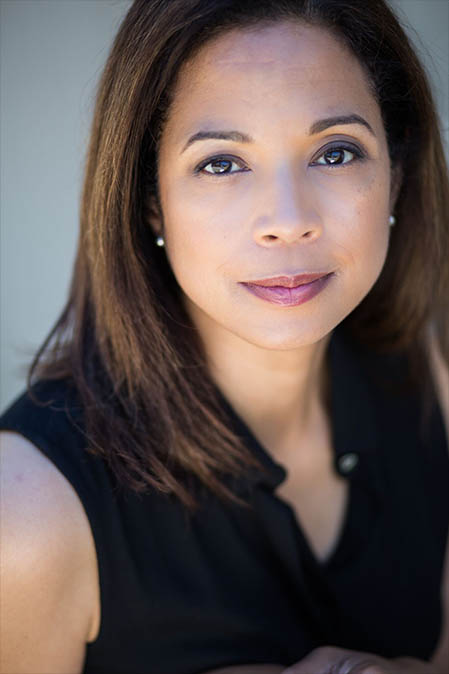 Words, stories, and images have been recurring themes in the accomplishments of Catherine Lough Haggquist.
Born in Vancouver, Canada, but raised early on in rural Canadian Prairies, Haggquist was drawn to various creative mediums through her exposure to regional Canadian television and storytelling in school. She returned to Vancouver at the age of 11 and at 16, a shared paper route between Haggquist and her brothers led them all to being cast in a commercial, inspiring her to pursue more training as an actor.
On the acting circuit, Haggquist got her first big break as a stand-in for Holly Robinson on the television series, 21 Jump Street. Following appearances on TV mainstays like The Commish, Highlander, The X-Files, and Dark Angel, Haggquist added to her acting credits with lead roles on two Canadian series - The Unprofessionals and Rockpoint PD. To date, she has amassed over 125 acting credits in film and television, including such efforts as Supernatural, Stargate: SG1, Stargate: Universe, Fringe, Once Upon a Time, Bates Motel, Van Helsing, Zoo, Godzilla, The Good Doctor, and Life Sentence.
Best-known for her work as Inspector Nora Harris on three seasons of Continuum, she enjoys an ongoing role as Terry Sternholz in the Aurora Teagarden mystery series for Hallmark Movies & Mysteries and has been a Hallmark stalwart in Autumn Dreams, Every Christmas Has a Story, Garage Sale Mystery: The Beach Murder, The Sweetest Heart, Falling for You. She is also familiar for her co-starring role the UPtv holiday favorite, Angels in the Snow.
Catherine Lough Haggquist's work off-screen has been equally influential in the film industry and beyond. In addition to having served in four capacities – including Vice President - on the executive board of the Union of BC Performers and as a National Councillor of the Alliance of Canadian Cinema, Television and Radio Artists, she founded Biz Books in 1996 to provide a dedicated source for film, television, and theatre products. Over 20 years later, Biz Books remains an online haven of inspiration for creatives to feel welcomed, encouraged, and supported in pursuing their industry dreams.
The recipient of the 2008 Women in Film and Television Vancouver's Special Jury Award, Catherine Lough Haggquist is also very proud to have been named as the 2013 International Women's Day Honoree by UBCP/ACTRA. In 2017, she was awarded a life membership in UBCP/ACTRA for her notable and lasting contributions to the union and industry.
She will next be seen on television in Lifetime's Christmas Pen Pals and Hallmark's Jingle Around the Clock this December, followed by 2019's A Clue to a Kill: An Aurora Teagarden Mystery for Hallmark Movies & Mysteries and the films Endless and Love & Oatmeal.